Northern China, like the western part of the United States, has been grappling with an ongoing drought for years. It has also been experiencing a population boom in its cities that is unprecedented in human history. The combination has resulted in severe water stress.
The Chinese government, as is its habit, is dealing with the problem by building huge infrastructure projects — in this case, desalination plants that process massive amounts of seawater for use in industry, agriculture and drinking water.
Now officials have announced the construction of a new desalination plant on the coast in the Caofeidian district of Tangshan, about 170 miles east of Beijing, that will be one of the nation's largest. Slated for completion in 2019, according to the New York Times, it is intended primarily to process drinking water for the booming capital city, which is home to nearly 22 million people. Beijing's population, which has doubled since 1990, is projected to hit 50 million by 2050.
The capital's water problem is severe. Groundwater and surface water supplies have been severely depleted as the city has mushroomed, and the level of water scarcity, as measured by United Nations standards, is worse than in the arid countries of the Middle East. The city has an annual water demand of 3.6 billion cubic meters, but only 2.1 billion cubic meters are available in the region. The publication China Dialogue has quoted water expert Xu Xinyi, director of the Beijing Normal University's College of Water Sciences, as saying that the capital's water situation is a "human disaster."
The government has long hoped to solve the water woes of China's industrial north with the SouthNorth Water Diversion Project, a monumental public works undertaking that moves water from the Yangtze River and other sources in the wet southern part of the country to the dry north. That three-part effort, which has a western, an eastern, and a middle route, has been running over budget — the government has reportedly already spent $79 billion — and behind schedule. Hundreds of thousands of people have had to be relocated to build the hundreds of miles of canals. Pollution problems have also caused delays, and relatively little water is flowing yet.
In comparison, desalination plants are relatively simple. The one just announced, a joint venture between a Norwegian company and a Hong Kong-based state firm, is projected to produce one million tons of freshwater each day.
But desalination plants are also extremely energy intensive, and the resulting water is very expensive. The price for water in Beijing from the new plant, once completed, could be twice what tap water costs today.
Another pressing concern is pollution. China's desalination plants are powered by the same coal that is already choking its cities in smog. "In the long term, the eventual solution is to save and recycle used water at the consumer end," Ma Jun, director of the Institute of Public & Environmental Affairs, told the state-run Global Times. But with an ongoing drought and cities that have been steadily growing at 20 percent per decade, the long run seems very far away.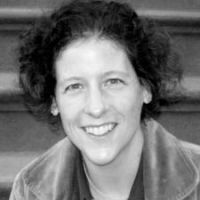 Sarah Goodyear has written about cities for a variety of publications, including Grist and Streetsblog. She lives in Brooklyn. She's also on Twitter.